As a powerful automatic sliding door operator, the Art.1071.108 is suitable for heavy duty doors. Thanks to the anti-drop off carriage, it will not drop from the guide rail. The sound absorbing rail embedded in rubber mat make it almost silent when operating.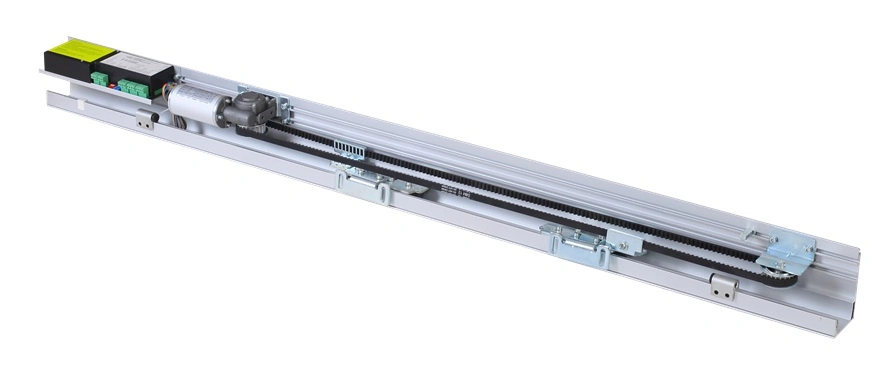 Economic heavy duty sliding door operator 1071.108 characteristics:
1. Heavy duty brush motor 36V 85W, integrated with transformer, optical encoder, very low noise.
2. Heavy duty carriage wheel 100kgs affordable, and the drop-proof mechanism will never let the door drop from the guide track.
3. Smart microcontroller can self test the door weight and width, and optimize the running curve, no need to set buffering distance.
4. Replaceable second rail embed on the main aluminum track, supporting with noiseless rubber mat.
Frame door sectional drawing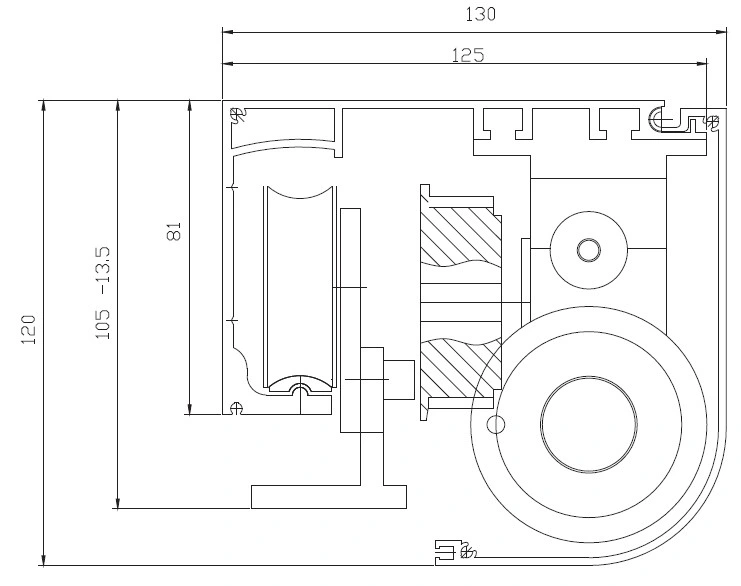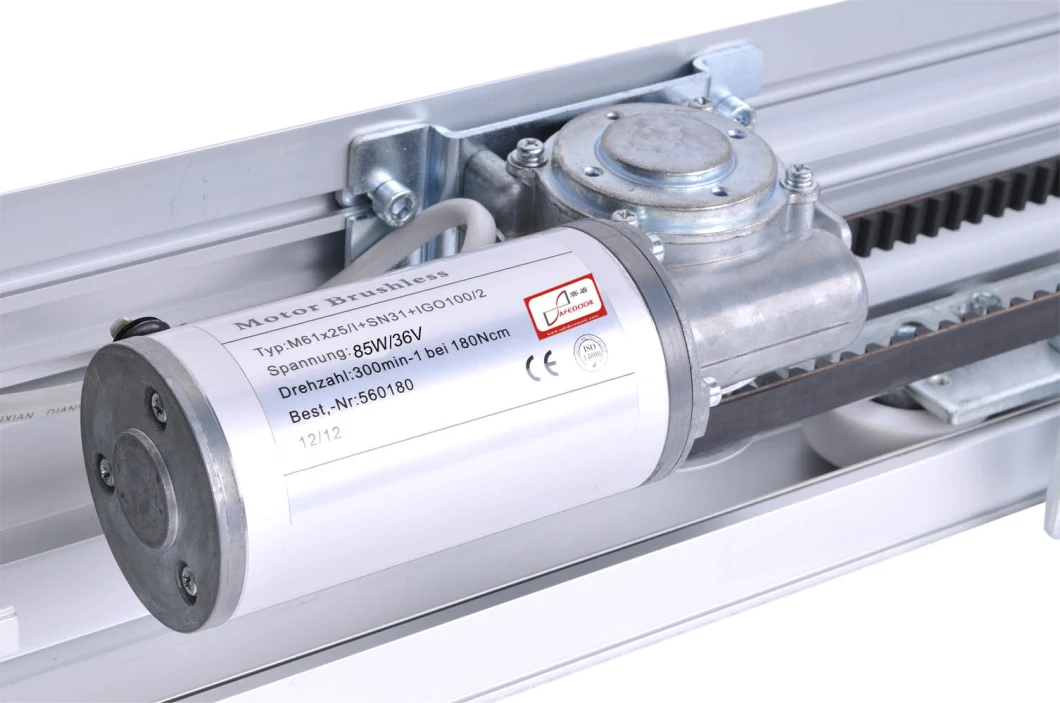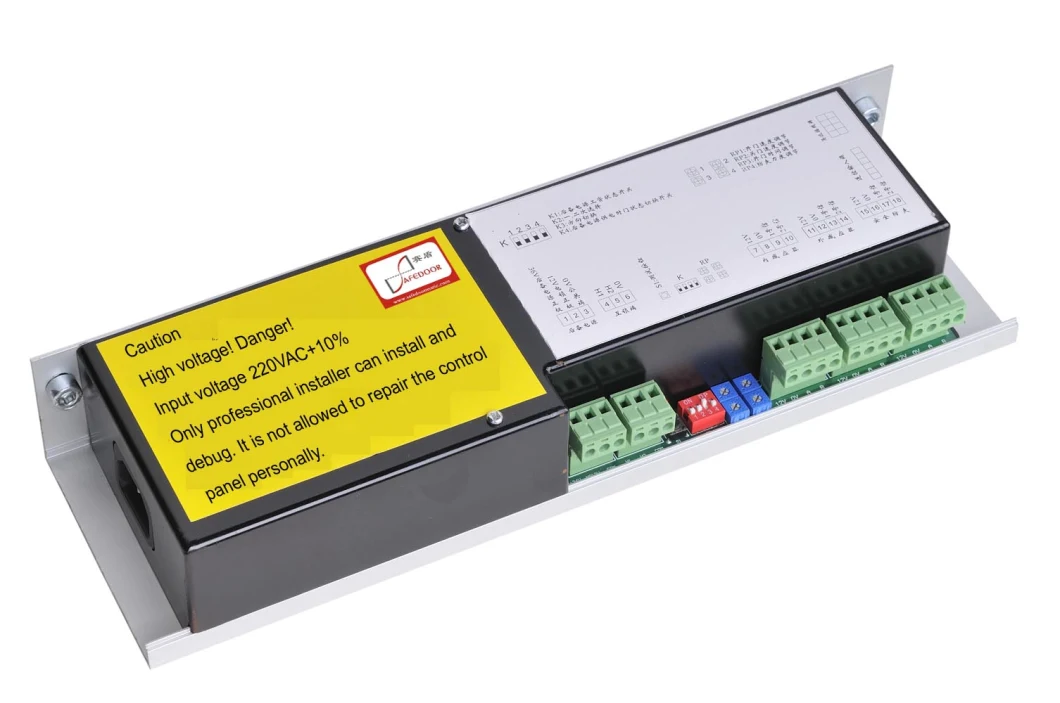 Art. No.1071.108
door type
single
dual
max weight
250kgs
2x200kgs
opening width
600-1300mm
600-1250mm
power
AC 220V±10%, 110V±10%, 50-60Hz
opening speed
150-500mm/s
closing speed
150-500mm/s
hold open time
2-20s
manual force
100N
Brushless motor
36V/85W
Profile height
81mm
Profile depth
130mm
protection
IP23
ambient temperature
-25º~+60 º