Product Description
High Density Rubber Doorway Ramp up to 100mm thickness
Threshold ramps provide a simple and safe way to navigate through doorways, raised landings, curbs, and more. By providing a sturdy, inclined platform, these devices allow those using a wheelchair or scooter to take their device where they never could before. We offer a wide range of rubber threshold ramps in a variety of sizes and weight capacities. They are all designed to help wheelchair and power scooter users smoothly navigate small rises like doorways, patio doors, shower entrances, and single steps.
Features and Advantages
Features:
1.The sizes are fixed,not adjustable
2.Comes in a variety of heights to accommodate different rises
3.The material is recycled rubber that is durable and slip resistant by nature.
4.It can easily be trimmed or notched for a custom fit.Beveled edges allow for cross-traffic access and an
attractive, finished look.
5.The portable mat can easily be moved to another door or location.
Advantages:
ENTRY RAMP: Replace your welcome mat with an Angled Entry Mat to welcome guests of all levels of mobility.The gentle incline eliminates pesky threshold lips and won't interfere with standard access.
QUICK & EASY INSTALLATION: Just set it in place and it's ready to be used. Designed for years of continuous use, indoors and outdoors.
ACCESS RAMPS FOR HOMES & CARS: Make your living space easier and safer with threshold ramps for doors that are a little too high, semi-permanent ramps, portable ramps for vehicles and temporary needs.
INCREASE MOBILITY & SECURITY: Mobility solutions help you or a loved one regain confidence, freedom, and the ability to safely, independently access home or vehicle with less stress but more security.
ACCESS ANYWHERE: Our products offer an array of temporary, portable, permanent mobility solutions from toilet lifts to ramps to homecare products to walker, scooter, wheelchair and crutch accessories.
Specifications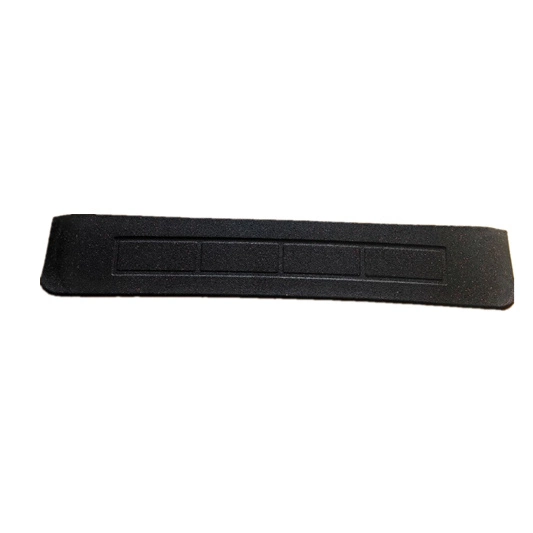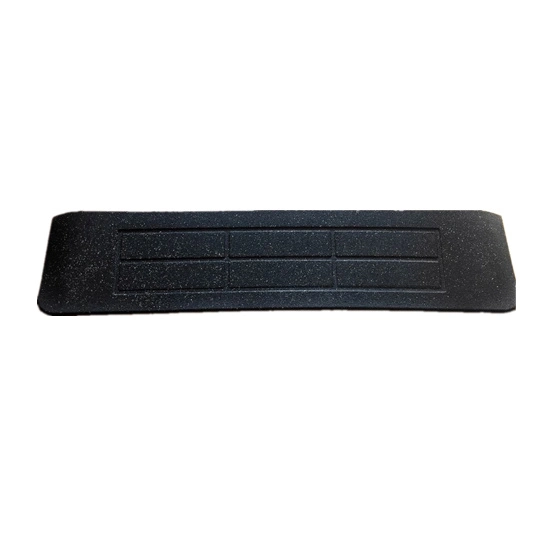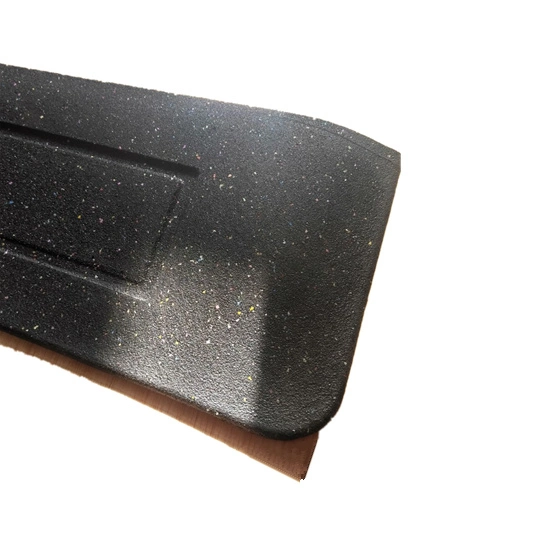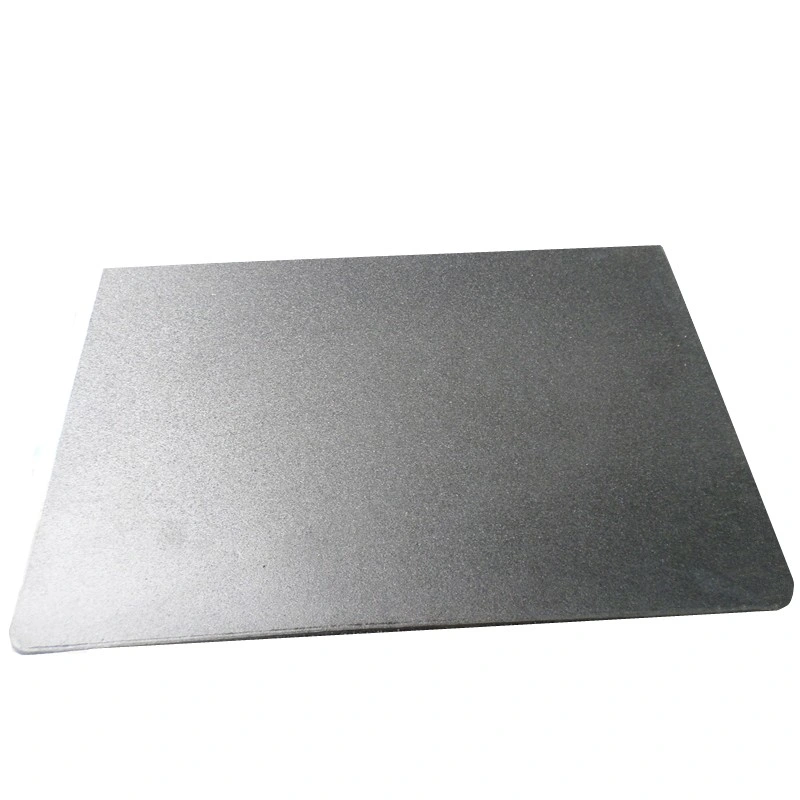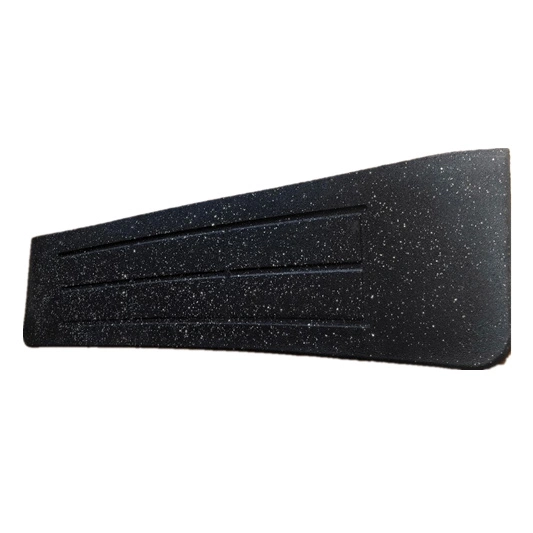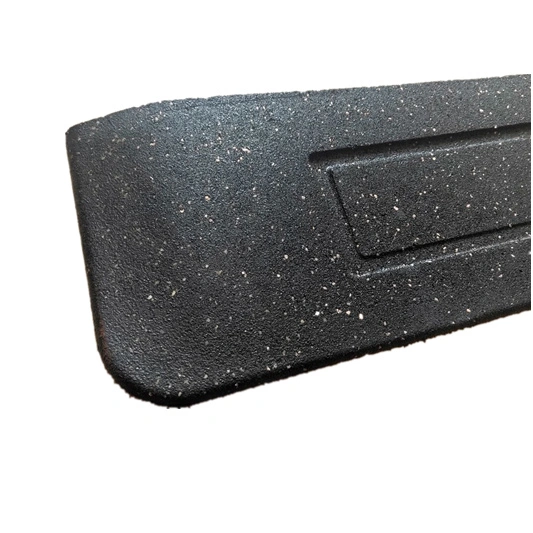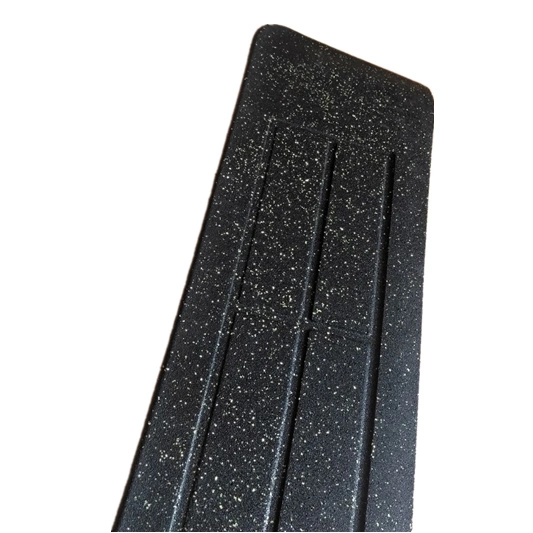 Application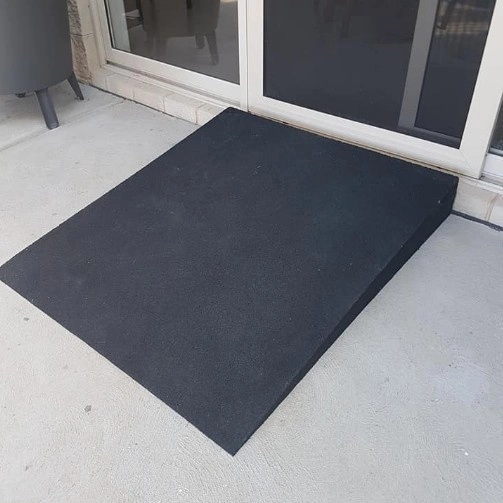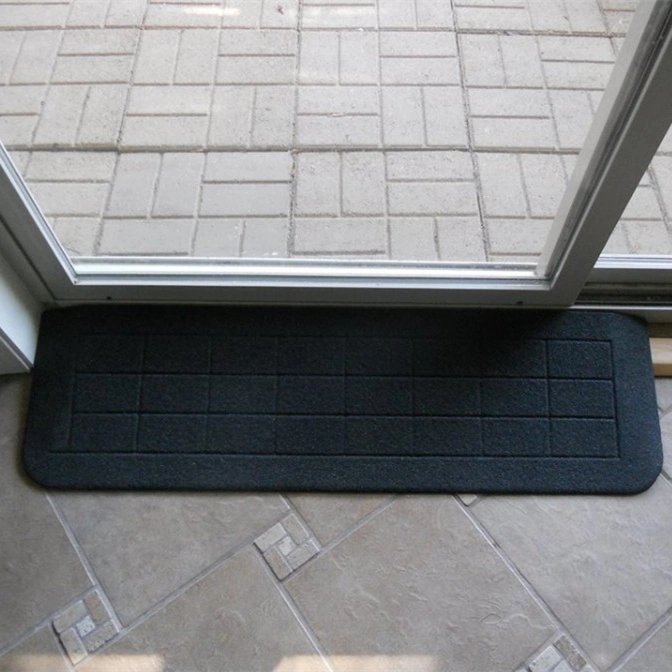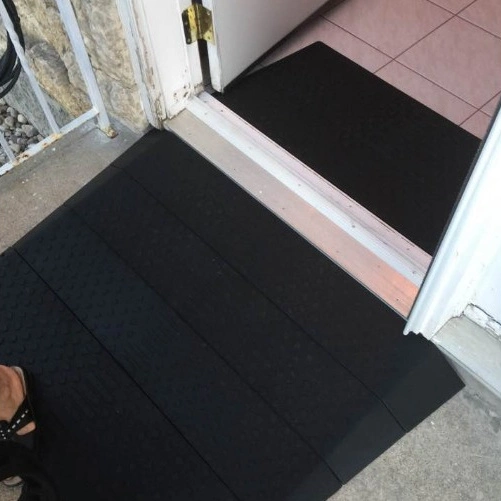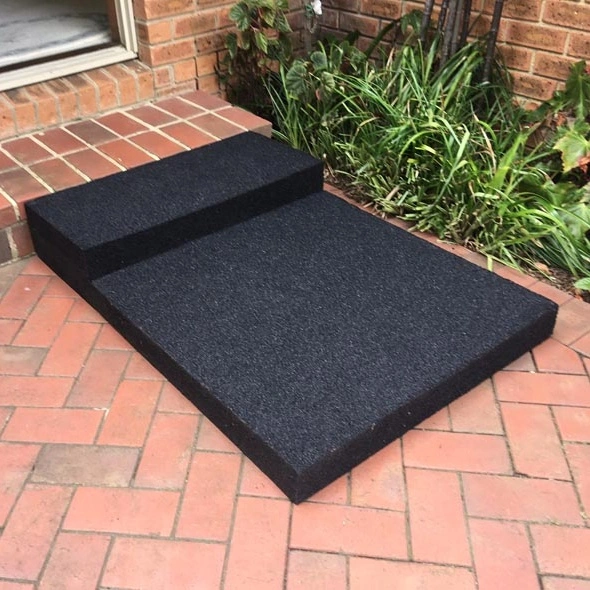 Our Company
Since 2006 QINGDAO HVSUN INDUSTRY CO.,LTD have been providing top quality Sports Flooring at wholesale cost. We welcome the opportunity to provide you with the highest quality flooring at prices that can't be matched.Then we started to make various custom rubber products,whatever the shape or the thickness,we can customize for you!
Our customer service can't be beat! We've eliminated the middle man to lower your cost, but we've kept the top customer service team in the industry.
That's why our customers become custmers for life. We stand behind all of our rubber products and we are just a email or whatsapp away to offer you all the products and installation support you need. If you are looking for rubber ramps or threshold ramp for your home, you have come to the right place.
Our material is made in the CHINA from Recycled Rubber and is designed to provide the perfect combination of cushioned resilience, toughness, value and visual appeal. Not only is our rubber sports flooring tough, but it looks great as well and will keep looking like new for many years to come.
1,Q: Who are we?
A: We HVSUN are rubber flooring industry leader, with 12 years of production experience. We continue to provide high-quality environmentally friendly rubber and plastics products. And provide a variety of OEM customization, while providing one-stop shopping services.
2,Q: Will my payment money be safe?
A: Yes Dear, We are a regular company that can be traded through alibaba.com and made-in-china.com
3,Q: How to choose the ramp? I don't want cost so much.
A: The direct impact of the price is the thickness of the ramp, contact us to recommend the best combination for you
4,Q: Are there any chemicals used in the ramps? And if so what kind?
A: Our HVSUN Rubber Ramp are made with recycled rubber tiles. A polyurethane adhesive is used to hold the graunles together. There are no hazardous chemicals used to make these ramps, and the only allergen that may be present is latex. Since these ramps are made of recycled rubber, the amount of latex in our ramps is very minute and would not make a person react in most instances when in contact with the ramps.

And more. We also supply tiles and surface solutions for Playgrounds, Decks, Roof tops and Walkways.

Contact HVSUN Direct Today!
We are your direct source for all your rubber flooring and sports flooring needs.

To contact us, please fill out the contact from below and we will be happy to answer any questions including pricing.
We will return your email within a few hours during normal business hours.
Contact